Riverside and San Bernardino County Longtime Local Favorite Electricians.
EMERGENCY SERVICES 60 MINUTES OR LESS AVAILABLE 24/7
We understand that looking for a contractor that is reliable, licensed, and insured is difficult and we want to EARN your business. When you do choose our service we guarantee that you will be satisfied. We are a review driven business and know that every customer counts!
ELECTRICIAN SERVICES
COMMERCIAL & RESIDENTIAL EXPERT TROUBLESHOOTERS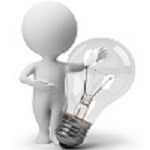 Looking to brighten up your home? Need a new and creative idea for accenting your landscaping? Give All City Electrical and Lighting a call today for all of your lighting needs! Our electricians are here to help you put the finishing touches on your home or business. We offer specialty lighting, holiday lighting, and recessed lighting just to name a few! In need for a electrical panel upgrade or fuse box relocation. All City Electrical and Lighting can have an one of our electricians there today. Call us for free estimates and upfront pricing.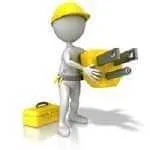 Electrical installations can be a hassle, which is why you can count on All City Electrical and Lighting to get the job done right the first time! Our expert electricians can handle any electrical installation from EV Charger Installations to Solar Energy Systems. Call All City Electrical and Lighting today to learn more about the additional installation services we offer or to schedule your next appointment! Troubleshooting and same day repairs is what has been our specialty for the last 35 years. Need a ceiling fan install call us today and we will have it installed in a couple hours.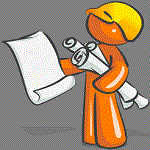 Electrical Safety is our biggest concern at All City Electrical and Lighting. Our electricians are here to help make sure your business is as safe as it can be. Our expert electricians can help you with troubleshooting, high reach lighting, emergency power issues, outlets, surge protectors, wiring upgrades, and electrical safety inspections, just to name a few. Check at our additional services on our commercial services page by clicking the title above.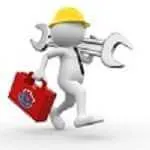 Our polite, uniformed Service Electricians treat your home or business as if it were their own. We offer scheduled appointment times and up-front pricing. Reliability- Our in-depth, ongoing training means we get it right the first time. Convenience - Our wide range of products and services means you only have to make one call. Safety - All of our Service Professionals are fully background checked.
It's simple really, our courteous technicians respect your home and family, providing an attention to detail that ensures quality, and safe work. No matter what electrical contractor services you need, All City Electrical and Lighting has the power to make things better. We our here to help with wiring, outlets, ceiling fans, fuse box, electrical panels, and all your lighting projects.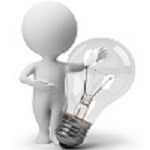 OUR PROMISE
GALLERY
Our Reputation has been Built One Customer at a Time 35 Years and Still Growing. Thank You!
ABOUT
WHY CHOOSE US
Hello and thank you for choosing ALL CITY ELECTRICAL AND LIGHTING, the premier electrical contractor in Riverside and San Bernardino County. We are a licensed C-10 contractor in the state of California and provide professional grade service for an amazing price.We discuss every step of the project with you so you understand the full description of work. If we run into something unexpected during an install, we consult you (our customer) first before we move forward to insure transparency of all fees. We are not like other companies that do additional work without consulting their customers first and then increase their prices. We are honest, reliable and make sure we do everything possible to ensure our customers are happy. We are a family owned and operated company and have over thirty years of experience. We strive to improve the standards of our community by providing 100% satisfaction with every service call. No matter how big or small the job we take the utmost care on EVERY project and with EVERY customer. We are grateful for the trust our clients have placed in us and it is through mutual respect that our solid reputation in the industry has been built.
All City Electrical and Lighting
(951) 352-1105 & (909) 356-4105
8818 Dufferin Ave Riverside, CA 92504
CONTACT
We prefer phone calls, but we will always reply back to all messages.